Summary
The Activity/Summary pages for Groups and Resources('Resource'>Summary>Activity) are becoming the 'Dashboard' view where large amounts of status data is available to summarize the current state of a Resource or for a Group of Resources. For RHQ4 we have achieved parity between the Activity pages for both Resource and Groups.
Resource Activity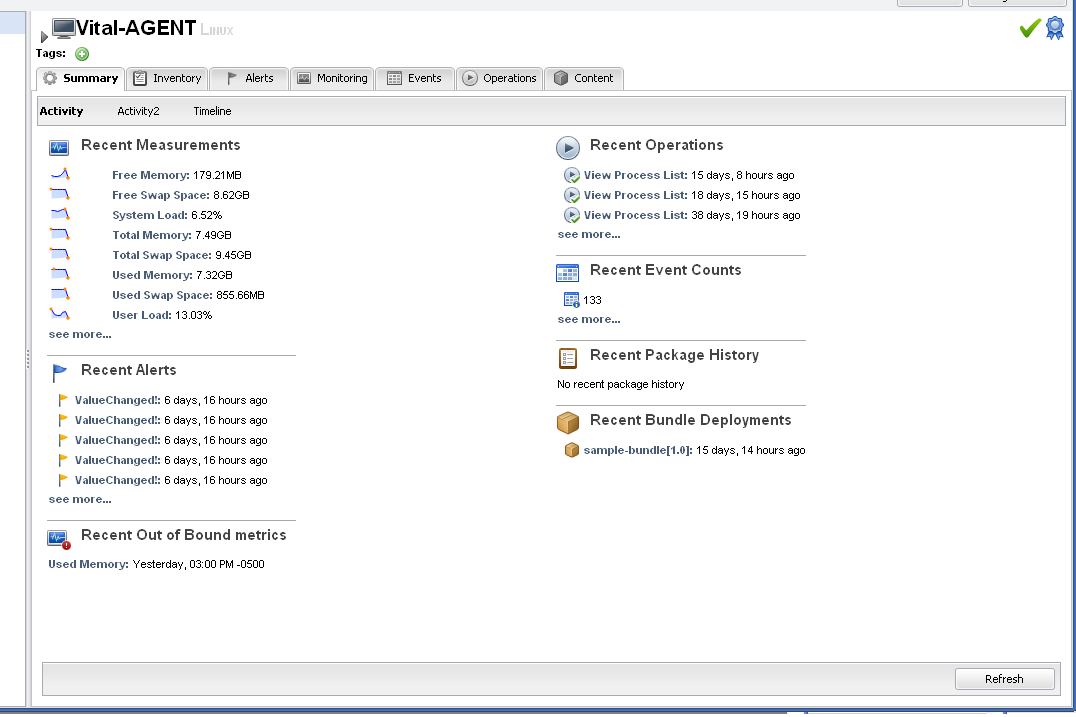 and Group Activity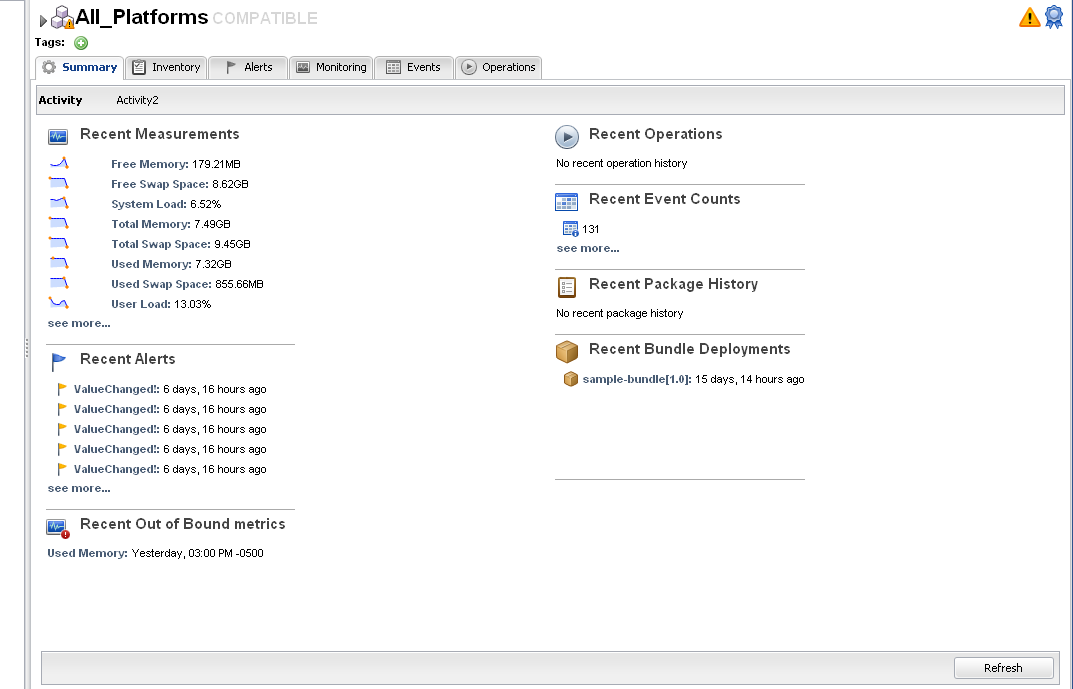 See the New RHQ Groups Summary/Activity pages.. thoughts? thread for more community discussion around request enhancements for the Activity/Summary pages.
Cons
Group>Summary>Activity is missing identification information for which group members the displayed data is for without link hovering.

Unable to customize data being displayed. Ex. Recent events only listed for last 24 hrs.

Unable to customize which data is being. Ex. Events region displayed even if you don't ever care about the contents.
Portletification of Activity pages for Resources/Groups
Still under discussion
We've enabled enough of the framework for users to view/comment on visible components and provide better feedback.
For RHQ4 we have made the changes to make all of the summary regions into portlets to extend display and data customization capabilities for the end user for each of the Activity regions.
Group Activity as portlets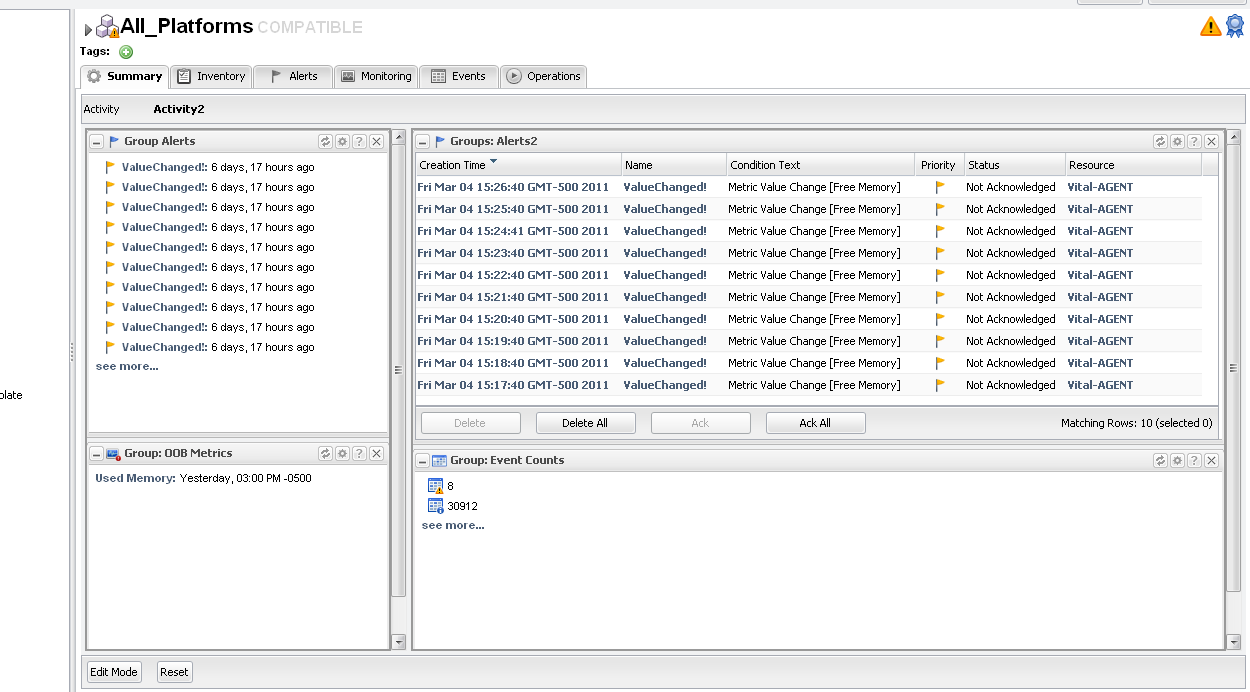 Pros
Consistent with startup Dashboard portlet configuration model

Allows customizations of the following display aspects
Portlet configuration sample