The following diagram highlights the two projects that JBoss community offers namely PicketLink and PicketBox.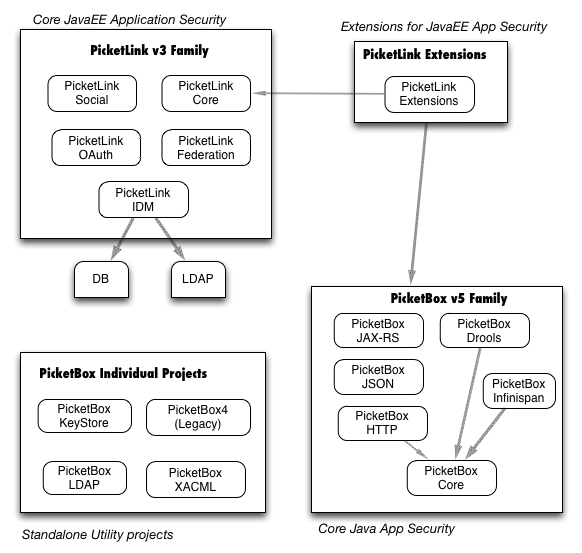 Description of Projects
PicketLink
PicketLink is a Java EE Application Security project that provides the core security features required for Java EE 6 applications. It includes core authentication, authorization, identity model, federation (SAML), OAuth and Social (Facebook, Twitter etc) security features.
PicketBox
PicketBox is a security project that is used in general Java applications. It should be considered as a toolbox for various features.