The JBoss Runtime Detection plugin simplifies creating Eclipse runtimes. Currently the user can find JBoss AS, Seam, Drools and jBPM runtime. It is also possible to add other runtime detectors using the org.jboss.tools.runtime.core.runtimeDetectors extension point.
The user can define runtime paths by selecting Window>Preferences>JBoss Tools>JBoss Tools Runtime Detection.
The user can enable separate runtimes. When starting JBoss Tools in a new workspace, runtime paths are scanned for enabled runtimes and can be created by the user. Scanning can be done every time when starting Eclipse.
It is performed using the Search button.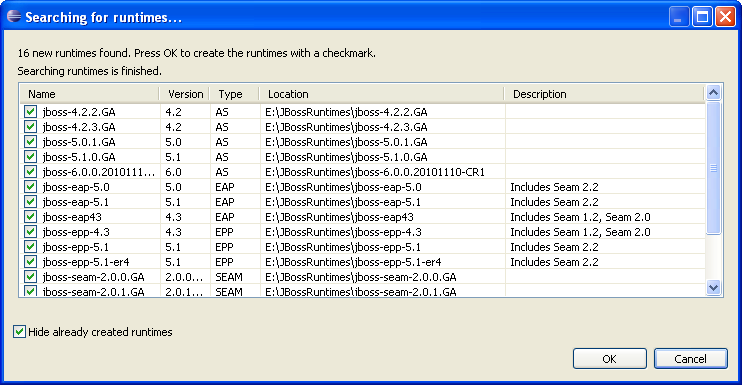 The user selects runtimes he wants to create and clicks the OK button to create them.