Support Updating Repository Connection
Guvnor tools now provides a wizard for updating an existing Guvnor repository connection. In the wizard, the repository location and security information can be changed.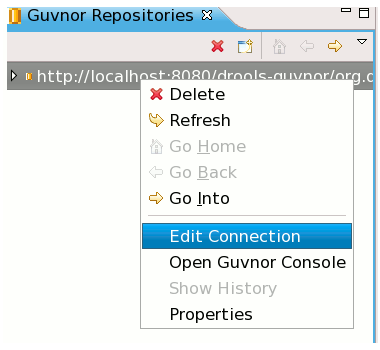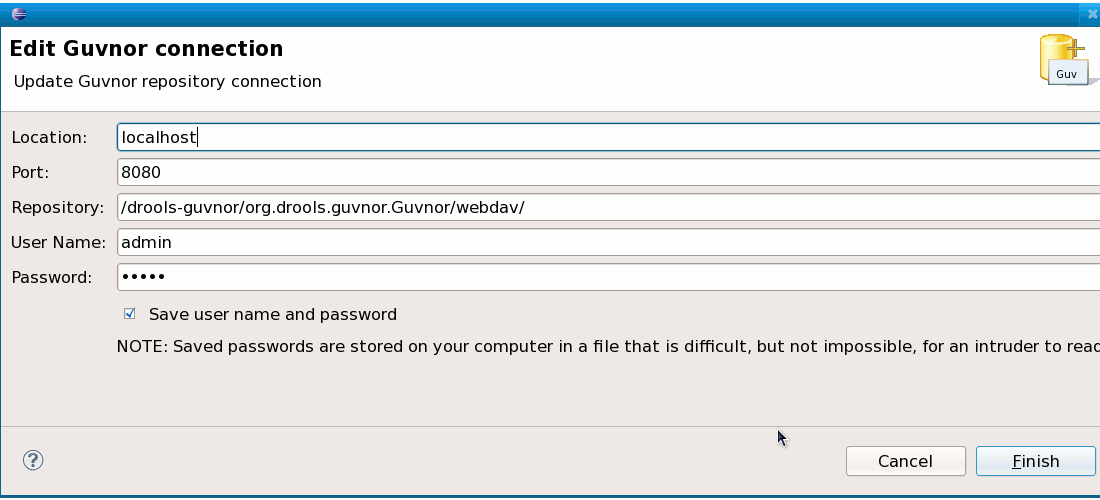 Add Resource from Non-Navigator View
In previous Guvnor tools versions, Guvnor tools-related actions were only visible in the Navigator view, so resources could only be added to the Guvnor repository from there. Now you can also add resources from other navigator views such as the Package Explorer.