If your project have resources in related projects which does not have JBoss Tools Knowledgebase Builder installed JBoss Tools cannot "see" the resources inside these projects and you might get false warnings.
To help avoid this problem JBoss Tools now warns if it detects project dependencies which should have the knowledgebase builder enabled to make it visible to JBoss Tools and be available in code completion, validation and resource lookups.
A QuickFix is available for the warning so it is easy to fix and of course if you do not wish your projects to have the build you can disable the Warning in Preferences.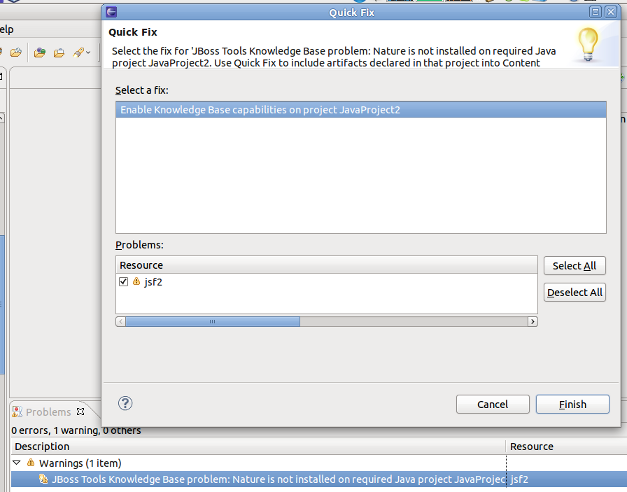 It is also possible to enable the support via project properties page: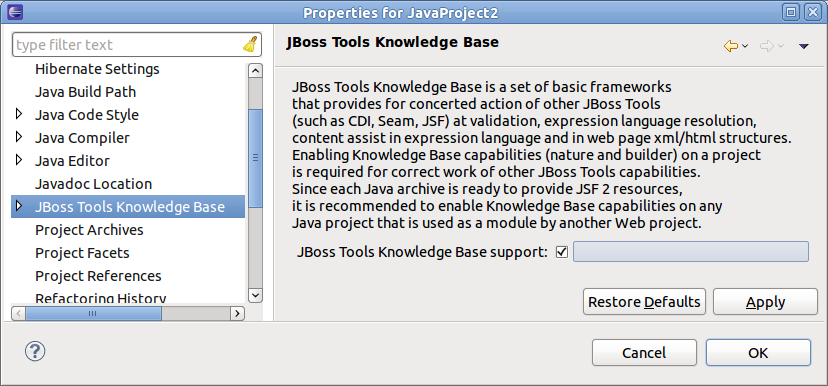 If you missed the warning you will be asked to fix the configuration problem when you are opening any XHTML or JSP page with JBoss Tools Visual Page Editor.