---
---
Package org.jboss.dna.web.jcr.rest
This package contains the core components for the DNA REST server implementation.

See:
Description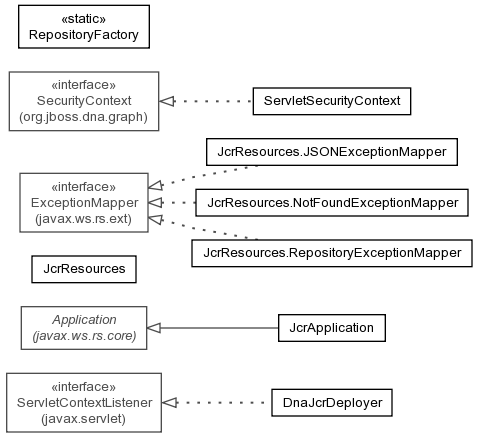 Package org.jboss.dna.web.jcr.rest Description
This package contains the core components for the DNA REST server implementation.
The key classes are:
JcrResources - the class that handles requests for valid URIs
JcrApplication - the JAX-RS application class that indicates that JcrResources should be used to handle URIs
RepositoryFactory - the interface to the DNA JCR SPI
---
---
Copyright © 2008-2010 JBoss, a division of Red Hat. All Rights Reserved.