---
---
Package org.jboss.dna.common.collection
A set of common classes for dealing with collections of other objects.

See:
Description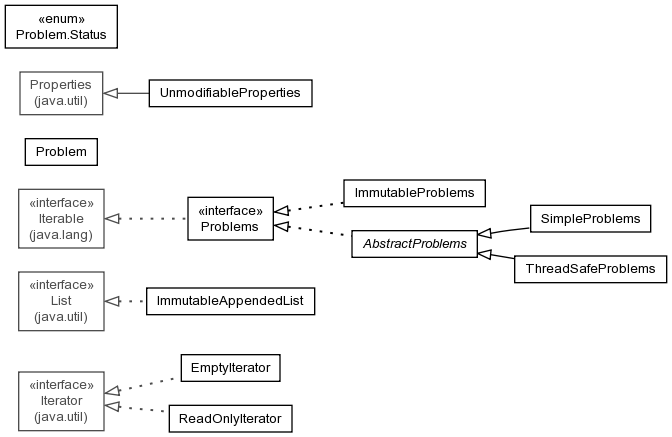 Interface Summary
Problems
An interface for a collection of Problem objects, with multiple overloaded methods for adding errors, warnings, and informational messages.
Package org.jboss.dna.common.collection Description
A set of common classes for dealing with collections of other objects. Some of these classes work with standard collections, while others represent Problems that record multiple warnings, errors, and informational messages.
---
---
Copyright © 2008-2009 JBoss, a division of Red Hat. All Rights Reserved.