The JBoss Tools Maven integration features a brand new Maven Profile selection interface that will ease switching between different profiles.
Rather than right-clicking on a project, going to the Properties > Maven page, then manually (mis)typing a list of active or disabled profile, You just use the Ctrl+Alt+P shortcut to open the new Maven Profile selection interface :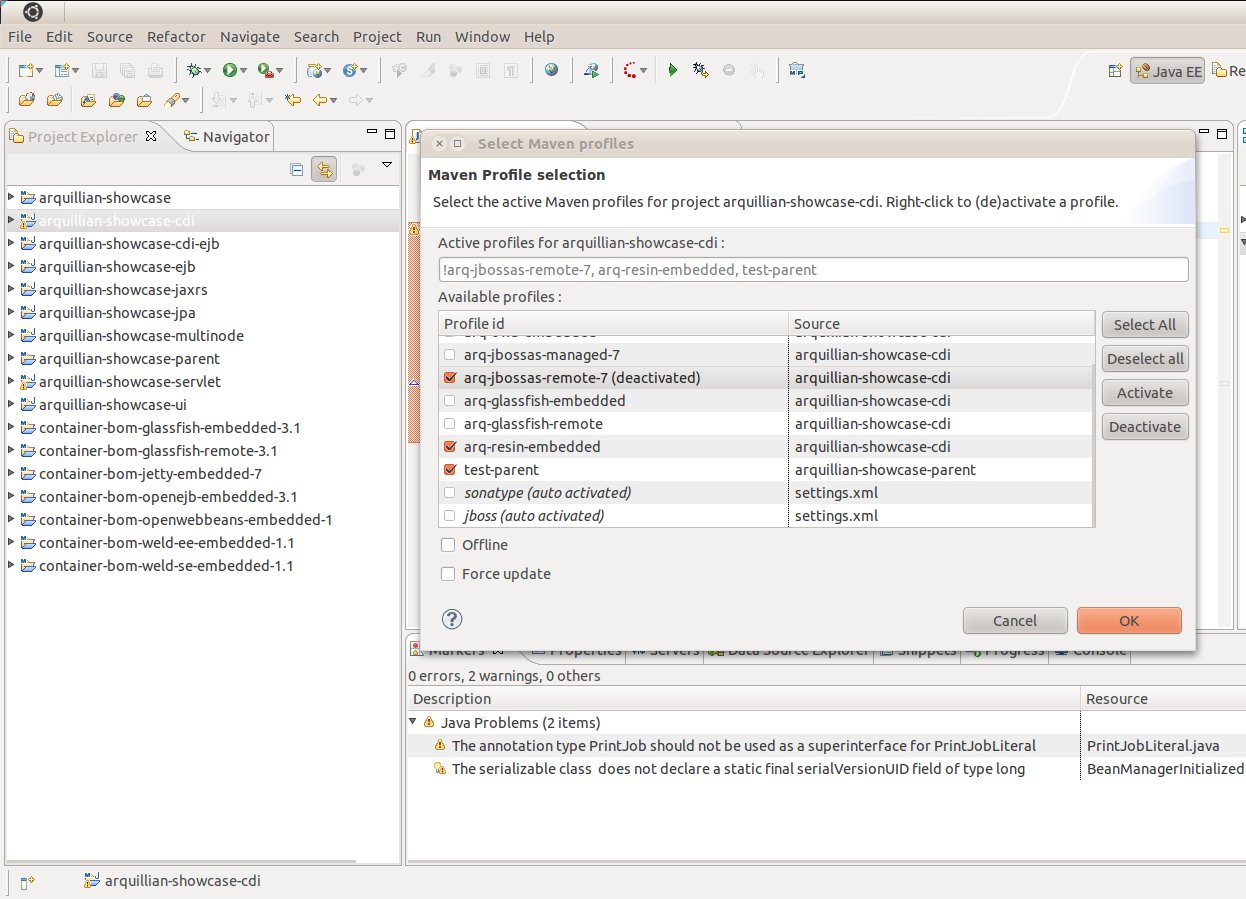 The new interface is also accessible from the Maven contextual menu :
Right-click on project > Maven > Select Maven Profiles...
The list of available profiles is inferred from profiles defined in :
the project pom.xml
the project's parent hierarchy
user and global maven settings.xml
The source columns indicates where the profile is defined. An undefined source means the profile is present in the Maven property page of the project, but there is no available definition.
You can right-click on a profile to (de)activate it. The list of (in)active profiles for the project is updated as you manage the profiles in the upper text area. What you select is what you get in the Maven property page of the project.

When several projects are selected, only the common available profiles are displayed for selection. Common profiles are profiles defined in settings.xml or profiles having the same id in different pom.xml.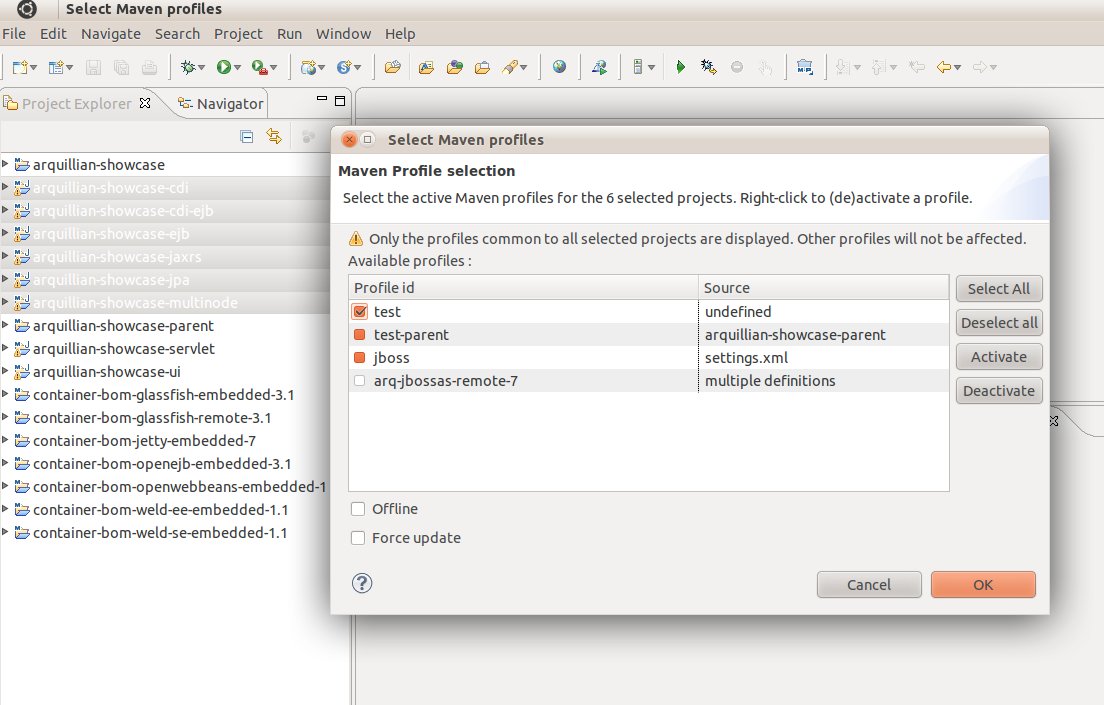 Since only a subset of profiles are selected, the "Available profiles" text area is hidden. Each project may have a different profile settings, all non-common profiles are kept unmodified
See JBIDE-8969 for more details.