---
---
Package org.jboss.dna.graph.cache
Caching of graph content is controlled with cache policies, and these are used in connectors and in requests (among other places).

See:
Description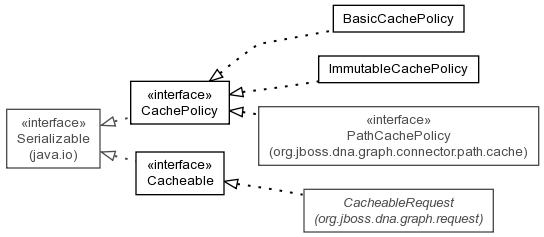 Interface Summary
Cacheable
Interface defining an object that can be cached according to a CachePolicy.
CachePolicy
The specification of how node data is to be cached.
Package org.jboss.dna.graph.cache Description
Caching of graph content is controlled with cache policies, and these are used in connectors and in requests (among other places).
---
---
Copyright © 2008-2010 JBoss, a division of Red Hat. All Rights Reserved.