---
---
Package org.jboss.dna.repository
The components and services that make up the JBoss DNA repository engine.

See:
Description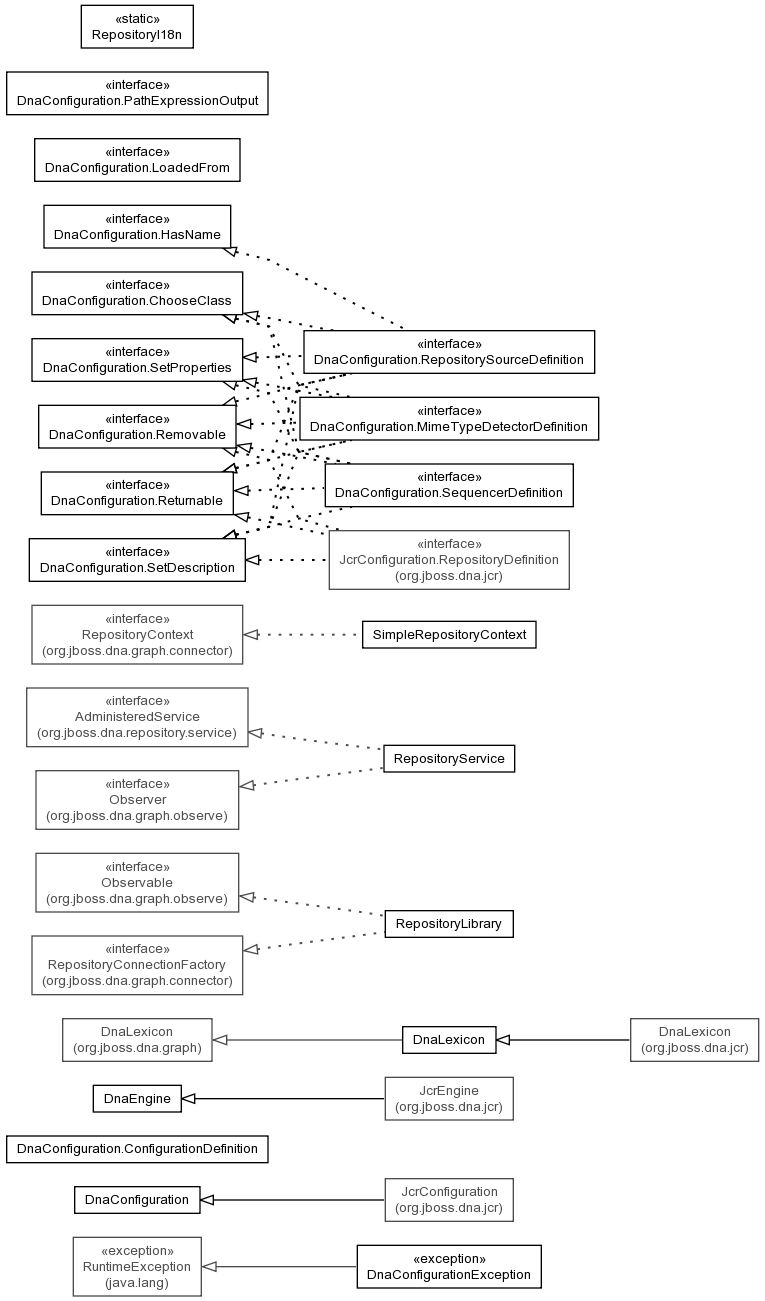 Exception Summary
DnaConfigurationException
A runtime exception that denotes an error within the configuration for JBoss DNA.
Package org.jboss.dna.repository Description
The components and services that make up the JBoss DNA repository engine. To use, first create a DnaConfiguration to represent the desired configuration, and then use the configuration to build a DnaEngine instance. This engine must be started, used to obtain graph instances, and then shutdown when no longer needed.
---
---
Copyright © 2008-2009 JBoss, a division of Red Hat. All Rights Reserved.