---
---
Package org.modeshape.connector.meta.jdbc
The classes that make up the connector that accesses the database schema metadata exposed by JDBC drivers for existing relational databases.

See:
Description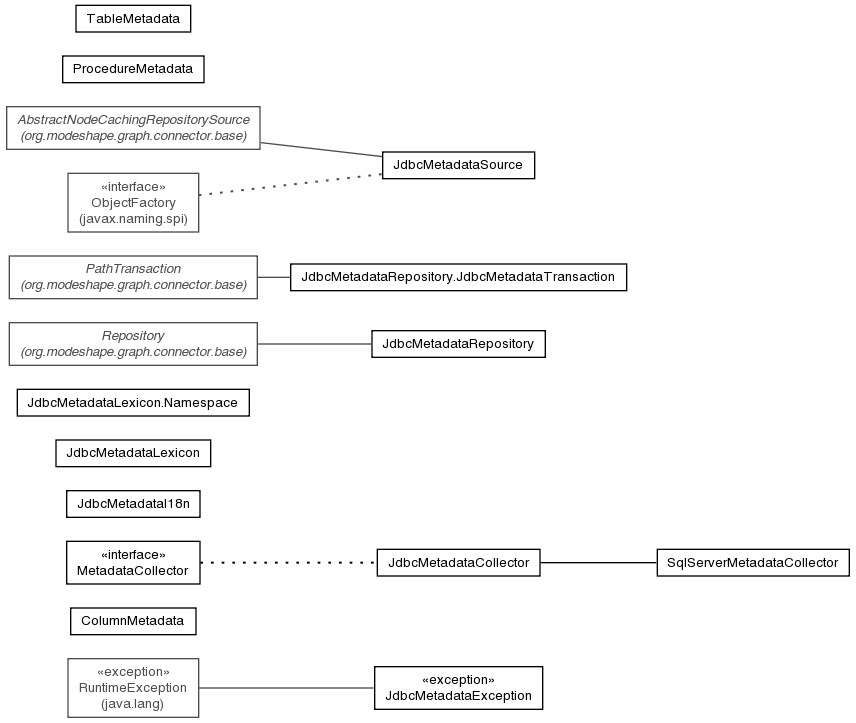 Interface Summary
MetadataCollector
The MetadataCollector provides hooks for DBMS-specific implementations of metadata retrieval methods.
Exception Summary
JdbcMetadataException
Thrown to indicate that there was a failure while attempting to retrieve metadata
Package org.modeshape.connector.meta.jdbc Description
The classes that make up the connector that accesses the database schema metadata exposed by JDBC drivers for existing relational databases.
---
---
Copyright © 2008-2011 JBoss, a division of Red Hat. All Rights Reserved.