---
---
Package org.jboss.marshalling
The marshalling API.

See:
Description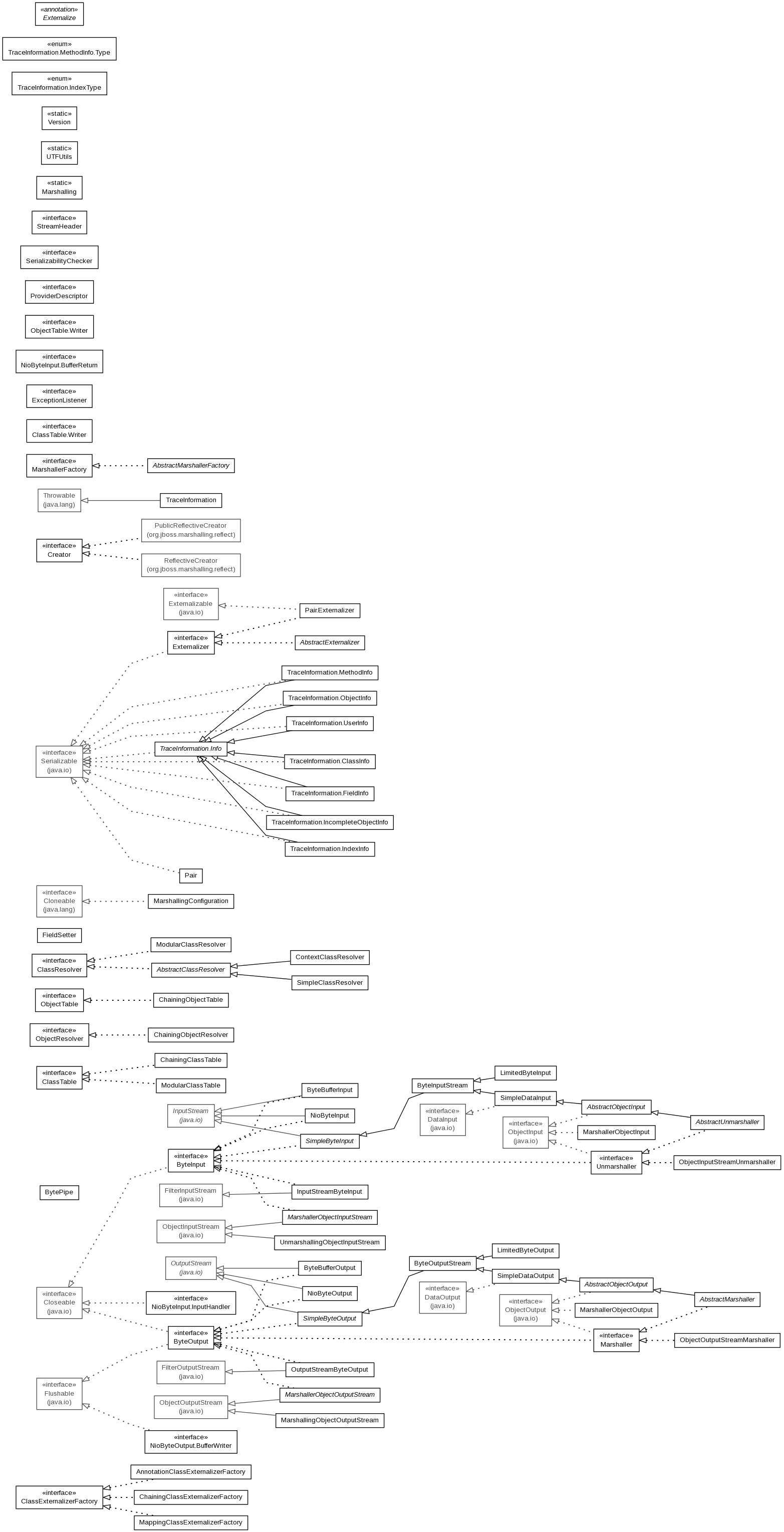 Annotation Types Summary
Externalize
Indicate that this class should be externalized by an instance of the given externalizer class.
Package org.jboss.marshalling Description
The marshalling API. Marshalling is done by use of Marshaller and Unmarshaller instances. These instances are acquired from a MarshallerFactory using a Configuration to configure them. The default implementation is the River protocol, usable by way of the org.jboss.marshalling.river package.
---
---
Copyright © 2011 JBoss, a division of Red Hat, Inc.